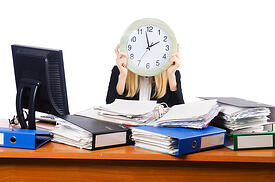 Staff in many organisations struggle to identify the most appropriate suppliers from whom to purchase the products and services they require. This often leads to ill-informed purchasing decisions being made, which in turn results in higher costs along with an increase in administrative time being spent.
One approach to alleviate this problem is to maintain a central repository available to all staff involved in the purchasing process, which holds accurate and detailed information of the organisation's preferred suppliers and their products. Improving the visibility and accessibility of supplier information across the organisation will help to drive purchasing compliance by providing those involved in the purchasing process with everything they need to make well informed purchasing decisions.
Effective supplier content management can be achieved via:
Well-controlled management of electronic information – this includes specific supplier items and services, including pricing, descriptions and multi-media content.
A Supplier Self-Service Portal – where the supplier is granted access to a portal where they can update their own information (rather than your staff wasting their time doing this).
A multi-supplier search, display, select and purchase auto-build capability – this should sit within an organisation's Purchase-to-Pay (P2P) system.
A supplier website with 'punch-out' capabilities – this integrates supplier websites into a P2P system.
The benefits of managing supplier content in this way are numerous. There are significant cost savings to be had, from greater compliance and on-contract spend through less maverick buying, to reduced cost of admin support in Accounts Payable through supplier self-service and simplified maintenance. Furthermore, besides cost savings, effective supplier content management can lead to, increased spend under management, reduced risk of supplier non-performance and non-compliance due to greater use of certified suppliers, as well as greater employee productivity and satisfaction.
A solution such as, PROACTIS Supplier Catalogue Management can provide organisations with a way of leveraging the above means to improve their supplier content process. The solution offers a centrally managed, content-rich catalogue repository that allows staff to search and compare items from multiple sources.
For further information on improving your organisation's supplier content management, call us on +44 203 058 1000, or download the PROACTIS Jump-Start 'Content' guide for details on how to quickly, easily and cost-effectively improve your supplier management: