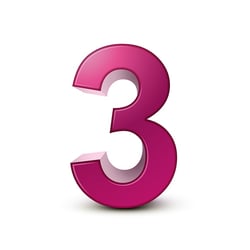 Due to more and more rules and regulations, ensuring the accuracy of account reconciliations has become increasingly important for finance and accounting teams. Many organisations still rely on spreadsheets to carry out their account reconciliations, which is time consuming and open to error and risk. Spreadsheet errors can lead to mistakes on the balance sheet and inaccurate and delayed financial close reporting.
The best way to avoid account reconciliation errors and ensure accuracy is to implement a reconciliation policy that is adhered to company-wide and kept up-to-date. The policy should focus on automating manual, time consuming close activities and providing management with real-time information around the close date of processes. The policy should consist of a clear set of procedures that define the requirements for the account reconciliation process and communicate those requirements to those responsible for preparing the reconciliations. The policy should be reviewed to ensure it accurately reflects the company's position. The close process needs to be reviewed regularly to identify improvements that help drive quality and timeliness.
Here are 3 important reasons why it is important for organisations to have an updated Account Reconciliations policy:
To ensure that the information in a finance system/s is accurate, complete and recorded in a timely manner.
To ensure that data can be relied upon for making financial decisions.
To ensure an effective internal control environment. If staff members adhere to a policy then fraud, discrepancies and compliance violations can be quickly identified and reported.

The BlackLine Account Reconciliations product is designed to streamline all aspects of the account reconciliation process through proper controls and automation. It features configurable reconciliation templates, which help companies standardise their reconciliation process across all business units, improving the quality of reconciliations and easing both reviews and audits.
For further information, contact us on +44 (0)203 866 8800, or to find out more about streamlining and automating the financial close to improve accuracy, productivity and control: