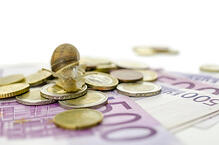 For many organisations, the management of employee expenses can be a real headache due to time consuming labour intensive processes, such as relying on spread-sheets to record expense information. Not only this but, individuals claiming expenses are sometimes able to bypass corporate guidelines and can take forever to provide information on credit card expenditure. Furthermore, managers authorising expense claims may not have the time to look at the detail of each expense claim to check accuracy.
If employee expenses are not effectively managed, tax authorities will inevitably seek repayment from the company rather than the employee, or sometimes both. According to our business partner, systems@work, in some cases up to 7 years of unpaid tax and interest can be recovered. If inaccurate records are kept, HMRC may make an estimate based on the tax situation of a small number of sampled employees. An incorrectly completed P11D can result in a substantial fine.
In order to make the whole process of controlling employee expenses more manageable and to avoid running into such unwanted difficulties, organisations should look to automate the procedure by implementing an effective employee expense management solution. Here are 5 reasons why organisations would benefit from switching to an automated employee expense management system:
Streamlined processes


An automated solution delivers significant time savings due to the elimination of tiresome, expensive and error prone re-keying of data from spread-sheets into the finance system and overall reduction of workload. This is achieved via a faster, end-to-end workflow, allowing expenses to be claimed, approved and paid within a matter of a few days, rather than weeks.

Greater visibility


An automated solution enables you to produce management reports showing which individuals are spending and why.

Effective spend control


An automated solution enables you to reduce expense costs through enforcement. Once you have established who is spending you will be able to control it in order to save your organisation money. Areas for spend reduction can be identified, better rates can be negotiated with suppliers and frequent policy violators can be identified and dealt with.

A positive ROI


An automated system can deliver returns in a matter of months through enforcement of corporate expenditure policies, adherence to expense taxation guidelines, improved workflow efficiencies and the negotiation of supplier contracts based on detailed expense report data.

Compliance


With an automated system you can ensure that VAT is calculated correctly and appropriately. You can run reports that show when employees are not supplying appropriate receipts and take action.

At Eclipse, we help organisations to improve and streamline their employee expense management processes by implementing market leading systems such as expense@work, Infor XM and PROACTIS expense management. Following the MPs expenses scandal in 2009, expense@work was in fact selected by the Independent Parliamentary Standards Authority (IPSA) as the new system for managing MP's expenses. For further information, or to discuss your requirements, please contact us on +44 203 866 8800, or visit our employee expense management solution page. Alternatively, feel free to check out our expense@work webinar recording: