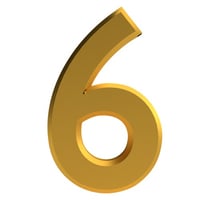 Recent benchmark research from Ventana indicates that only 50% of organisations surveyed manage to close their month end within 6 business days. This is down from 70% in 2007; something Ventana see as a considerable and worrying decline. Slow financial close processes are often a result of manual, spreadsheet-based reconciliations, which can lead to numerous problems across the financial close, from incorrect reconciliations that cause mistakes on the balance sheet, to a lack of control, visibility and traceability.
Finance and accounting teams can benefit from a financial close solution, which automates manual close processes to ensure they are consistent, compliant, efficient and fast. Here is our list of 6 important things to look for when searching for a financial close solution:
Strong functionality and flexibility
Some financial close tools focus on a particular area of the close process, but it makes sense to consider a solution with functionality across the full range of financial close processes. A solution with end-to-end functionality on a single platform provides managers with unprecedented decision-support capabilities, with on-demand visibility into content and statuses even when business units are remote. Look for comprehensive suites with matching, exception resolution, compliance management and advanced reporting. Modular systems that are built on a single platform mean you do not have to pay for functionality you do not require, but can turn it on at any point should your requirements change.
Excellent integration capabilities
It may be tempting to stick with your existing finance system provider if they offer a financial close add-on bundle, but that doesn't necessarily mean it makes sense to stay with them. What is important is how strong the integration is between your finance system and your financial close platform. Many organisations have numerous financial management applications and it is important your solution integrates with all of these as you do not want to have to manually import data from source systems, which can be slow and cumbersome. Look for a solution that integrates with multi-provider, multi-instance environments.
User-friendliness
It is important that a close solution features capabilities that are designed with the accountant in mind. If you are looking for a faster, stronger close, you should look for a solution with standardised templates that guide preparers in completing account reconciliations that are more accurate and consistent across the organisation. A solution with no pre-configured and customisable templates can mean long, resource-intensive reconciliations. If you want to be agile and quickly make changes to your software, you will need a user-friendly solution without depending on administrators or developers for any change or addition.
A quick set up
Look for a solution that is designed to get up and running quickly and easily. A solution with best-practice functionality built into the product and configuration capabilities will avoid the provider from having to build the application and set it up, which can be time consuming and result in higher costs.
A cloud-based platform
With a SaaS solution, implementation fees and timeframes are small and costs are completely predictable for the lifetime of the service. On-premise solutions tend to have higher upfront and ongoing costs. Security is a major a concern for many organisations so look for a SaaS close solution that delivers the highest levels of privacy, availability, integrity, and security. Furthermore, with a SaaS solution, you benefit from the latest software innovations, without having to upgrade.
Great case studies
Last, but not least, ensure you can find good customer case studies for the solution you are considering so you have peace of mind and confidence that the particular solution is right for your organisation.

For further information, contact us on +44 (0)203 866 8800, visit our finance controls and automation solution page, or download the, 'Keys to a Fast, Clean Close' whitepaper: