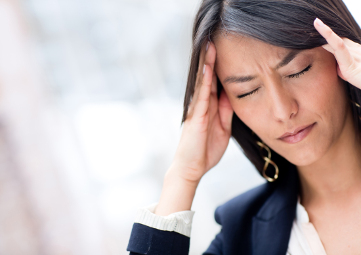 It is not uncommon for organisations to have difficulties with their financial close. Financial close processes are often labour-intensive, hard to control and do not provide clear visibility. Account reconciliations can be a major cause of headache in the close process. Weaknesses and deficiencies in the reconciliation process often lead to mistakes on the balance sheet and overall inaccuracies in the financial close.
Not only do accountants have to understand and certify key account balances and their associated transactions in order to comply with regulatory and audit requirements, but they also have to understand the details behind every account in order to identify fraudulent, improper and excessively aged transactions.
Many finance teams are still wasting precious time carrying out their reconciliations manually using spreadsheets, which can result in a multitude of problems. If you are suffering from any of the following spreadsheet reconciliation difficulties then it may be time to look at changing and improving your processes:
Too many errors – you are experiencing spreadsheets errors, from formula errors that cause reconciliations to be incorrect, to broken cell references.
A lack of visibility – you are unable to track reconciliation progress or quality, or easily report on exceptions. You require the use of additional spreadsheets to track the completion of all accounts.
Reconciliations take too long to perform – you have too many reconciliations to complete and not enough time/manpower. Data is manually keyed, which is slow and cumbersome.
Approval barriers - your approval process is not streamlined and there are too many barriers to approval, such as difficulty in comparing to previous periods and a lack of versioning to track changes to the file.
Lack of control – you have variable reconciliation formats and you are finding it difficult to access all reconciliations, copies (hard or soft) go missing.
Storage of multiple formats – you are unable to electronically sign off within the spreadsheet so you have to print and keep paper copies.

Organisations can benefit from implementing an account reconciliations solution, to automate some of the time consuming error prone processes that take place. Here at Eclipse, we recommend the BlackLine Finance Controls and Automation Suite, which includes a module specifically for managing account reconciliations. The BlackLine Account Reconciliations product ensures that account reconciliations are complete and accurate. The solution provides standardised templates, workflows for review and approval, linkage to policies and procedures and integrated storage of supporting documentation. It enhances internal controls by maintaining proper segregation of duties, allowing easy audit of reconciliations and adding unprecedented transparency and visibility to the financial close process.
For further information about improving your account reconciliation processes, feel free to contact us on +44 203 866 8800, download the BlackLine Account Reconciliations brochure, or view some of our related blog posts: