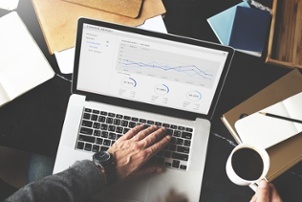 The account reconciliation process is so important for finance and accounting teams to prove and document that account balances are in agreement, not only to avoid financial statement errors, but also to prevent fraudulent activity. Furthermore, due to a growing number of rules and regulations ensuring the accuracy of account reconciliations has become increasingly important for organisations.
Automation of account reconciliation processes can help organisations on their way to achieving an accurate and efficient financial close. This can be accomplished by removing time consuming reconciliations carried out in spreadsheets and the associated risk of error, but software alone is not enough. In order to secure a stronger financial close finance and accounting teams should look at adopting the following account reconciliation best practices, as put forward by Susan Parcells, Finance Transformation and Product Expert at BlackLine:
Ensure account reconciliations are complete
Ensure all appropriate accounts are being reconciled, including new accounts.
Have an updated reconciliation policy that it is adhered to company-wide. For help on keeping an updated account reconciliation policy view our previous Account Reconciliations Policy blog post.
For each reconciliation ensure there is a title, description of the account, and procedures on how to complete the reconciliation.
Include documentation that supports the account balance with the reconciliation.


Ensure account reconciliations are accurate
The individual preparing and reviewing the account should have a basic understanding of what the account is used for and what should be used to support the balance. For example, cash accounts will most often need the general ledger and a bank statement in order to perform the reconciliation.
Ensure that the correct, most updated balances are being reconciled.
Ensure that the reconciliation actually supports the balance and is not just a repeat of the general ledger or a roll-forward of the balance.
Watch for accounts that have unusual balances (such as an accrual with a debit balance or a receivable account with a credit balance).


Complete and review account reconciliations in a timely manner
Create due dates for the reconciliations.
Have a mechanism to track the status of each reconciliation.
Make the high-risk account reconciliations due early on in the close cycle to identify any potential problems.
Review the unidentified differences and post the necessary adjustments while the accounting period is still open.


Ensure account reconciliations support the appropriate accounting principles
Account reconciliations should follow local statatory requirements.
Ensure the reconciliations follow these requirements, such as historical cost, matching, and full disclosure.
Ensure the reconciliations are objective, that they pinpoint material unidentified differences and that they are consistent.

Constantly review and improve your account reconciliation process
Review the account reconciliation policy to ensure it accurately reflects the company's position.
Review the overall process routinely to identify improvements that help drive quality and timeliness.
Review the reconciliation procedures and/or instructions to ensure they answer: What? When? Who? Why? How Much?
Use standard templates for the various types of reconciliations to ensure consistency and in order for these to be easily reviewed for accuracy and completeness.
If finance and accounting teams adopt such account reconciliation best practices they can improve accuracy, productivity and control in their financial close process. A financial close automation solution such as the BlackLine Enhanced Finance Controls and Automation Suite can help organisations to follow account reconciliation best practices.
For further information feel free to call us on +44 (0)203 866 8800 or download the BlackLine Account Reconciliations brochure.