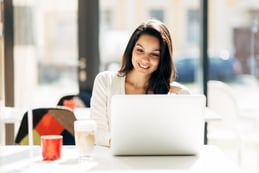 As part of our latest blog post series exploring some examples of short-term, tactical business wins for organisations looking to streamline their finance and accounting processes, we now look at the benefits of automating account reconciliations.
For many organisations, the reconciliation process is extremely time-consuming and error-prone, often due to heavy reliance on spreadsheets. As covered in our previous blog post, reconciliations carried out in spreadsheets can be problematic, from formula errors that cause reconciliations to be incorrect to broken cell references. Due to a growing number of rules and regulations ensuring the accuracy of account reconciliations has become increasingly important for organisations.
The BlackLine Account Reconciliations solution enables organisations to automate and standardise the reconciliation process. With BlackLine Account Reconciliations you can:
Streamline the reconciliation process – BlackLine provides accountants with an intuitive interface for performing account reconciliations that includes standardised templates, workflows for preparation, approval and review, linkage to policies and procedures, and integrated storage of supporting documentation.
Dramatically enhance internal controls – Account Reconciliations software removes the risk of the old world of paper-based, manual spreadsheets by maintaining proper segregation of duties, creating post-certification view-only records, automatically adding new ERP accounts, and gaining unprecedented visibility into accounting processes.
Standardise and optimise process – enforce standardisation across the reconciliation process to improve quality and accuracy of financial data. Modernising the approach to defining the account reconciliation processes reduces errors and inaccuracies so accountants can focus on analysis, risk mitigation, and exception handling.


Automating account reconciliations is a quick business win for organisations as the benefits can be realised fast:
Greater visibility into reconciliation status, timeliness, content and quality.
Increased control as accounting staff can ensure reconciliations are carried out correctly and audits run smoothly.
Greater accuracy by providing finance and accounting teams with a streamlined method to verify the correctness and appropriateness of their balance sheets.

For further information call us on +44 (0)203 866 8800 or register for our overview webinar of the Account Reconciliations solution: