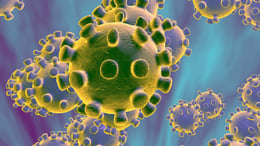 Eclipse is mindful of the impact of the Coronavirus (COVID-19) pandemic might have on our staff, clients and business partners. With this in mind, we have taken the necessary precautions to minimise the impact this may have on the service we provide and to ensure the well-being of our staff, clients and business partners.

We have implemented a work from home policy and all client support and consulting services will continue to run without interruption. All Eclipse staff are fully equipped and have the capabilities to work remotely and will continue to work as normal. All of our internal business systems are cloud-based and we do not anticipate any interruption of service. All regular Eclipse telephone numbers also remain active.
Our support services are already capable of providing remote assistance to our clients from any location and this will continue to be the case.
We also already provide a significant proportion of consultancy services remotely and make use of a number of remote communication tools for client communication and meetings. We will continue to provide consultancy services remotely, but taking into account the latest advice from the UK government regarding minimisation of social contact, we will be hosting all meetings remotely or postponing to a later date.
We are closely monitoring updates from the governments of the UK, The Netherlands, United States, the EU and the World Health Organisation on a daily basis so that we remain informed and may make updates to this statement if necessary as the situation evolves.
Should you have any questions or queries relating to the client services of your company, please contact us via enquiries@eclgrp.com or speak directly to your account manager or myself.

Gary Waylett
CEO
Eclipse Group
T: +44 (0)203 866 8800
DD: +44 (0) 203 866 8809
E: gwaylett@eclgrp.com