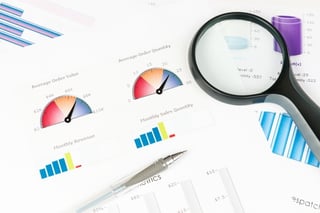 Making important financial decisions based on inaccurate data is no way to conduct business. Yet so many finance and accounting teams make decisions based on unreliable information in spreadsheets. According to a recent survey of UK senior managers and c-suite executives, '…just one in five businesses was confident their spreadsheets contained no errors'. Errors in spreadsheets can cause mistakes on the balance sheet and overall inaccuracies in the financial close.
The Blackline Enhanced Finance Controls and Automation Platform provides organisations with instant visibility into their financial close processes, so finance and accounting teams can make accurate decisions based on real-time information. Featuring powerful ad-hoc analysis capabilities, Blackline enables users to explore and analyse data in an intuitive environment.
Utilising a hierarchical task list, role-based workflow and real-time dashboards, the Task Management product allows users to track and control a variety of task types. Since BlackLine is built on one unified platform, end-users have unprecedented visibility into the plans for and progress of various activities in the financial close. This is far superior to manual close processes carried out in spreadsheets and emails.
BlackLine's dashboards and robust reporting capabilities give accounting leaders and management immediate visibility into completed and outstanding items. To keep the process moving, real-time notification alerts warn users of pending tasks and notify management of past-due tasks or bottlenecks. The dashboards are configurable and can be role-specific to give preparers, managers, and executives critical at-a-glance information, with the ability to drill-down and filter data.
For further information, call us on +44 (0)203 866 8800, or view our related blog posts on how to improve visibility in your financial close process with controls and automation technology: