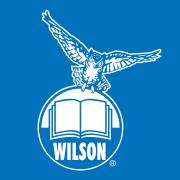 We are delighted to announce the signing of a new Eclipse Royalty and Rights Management System (ERRMS) client, Wilson Language Training (WLT).
Founded in 1993, WLT is a Massachusetts-based company, providing evidence-based curricula and ongoing professional learning and support to literacy educators across the United States. WLT's aim is to equip educators with the skills and tools they need to help their students become fluent, independent readers, who are ready to explore the endless possibilities of the reading world.
WLT approached Eclipse to license the ERRMS solution for Microsoft Dynamics GP. WLT plan to go live with ERRMS in Q3 2017 to automate and streamline their royalty management process. Eclipse is the leading mid-market supplier of royalty software and Franchise Based Accounting. ERRMS provides royalty tracking software so that organizations can streamline processes, eradicate duplication of effort and reduce the costs associated with the day-to-day management and administration of royalties and rights.
For further details on ERRMS and how the solution can improve your organization's royalty and rights accounting, please contact us on +1 201 746 6255, send an email, or download our ERRMS Overview brochure: