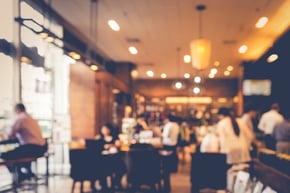 As part of our franchise accounting blog series, we now look at how franchises are typically born. To provide some background to franchising and where the business model stemmed from, the British Franchise Association explains, 'After the Second World War franchising grew rapidly, propelled by companies looking to expand quickly. Soft drinks giants like Coca-Cola and Pepsi couldn't economically operate US-wide with such high-water content in their products and expensive transportation relative to its cost, so they developed a franchise system whereby franchisees would carbonate and add water to the companies' centrally-manufactured and distributed highly-secretive syrup recipes, bottling and selling it locally. This was the start of 'business format franchising' as we now know it; offering a turnkey package from franchisor to franchisee in many instances, with full franchise rights it was firmly established as a distinct business model and proven system in the 1950s.'
In our experience of providing the Eclipse Royalty & Rights Management System for Franchisor Based Accounting (ERRMS-FBA) solution, someone might say, "Gee I'm going to open up a franchise to sell pizza." They open three or four restaurants, see a little bit of success, then franchise out. They typically write a plan to roll out those franchises, but now suddenly they can't fund any more growth. So, they usually get VC money. A lot of Shark Tank [contestants] are people who want to go franchise and can't do it on their own. But the first things VCs ask are a) is it a good business and b) I want to get paid; how are you controlling this internally?
There are two challenges to that. One, how do you collect sales revenue for each of your locations? If you get to 40, 50 or 10,000 franchises, you're not going to trust spreadsheets to be accurate, or that there will be an audit trail to those calculations. So, a VC might say, "We'll give you our money, but you guys need to button up."
We have found that it is situations like this that pushes organizations to consider the financial management application Microsoft Dynamics GP, because money people know its reputation. It's an excellent system, it's scalable and affordable; it's flexible so you can do things with it. So, VCs have confidence in your numbers. So, with GP and a module like the Eclipse Royalty & Rights Management System (ERRMS) or ERRMS-FBA, scalability is a tremendous benefit.
ERRMS is the only royalty management solution to integrate seamlessly with GP worldwide. We help franchisors fix their growing pains with ERRMS-FBA so they can focus on opening franchises, not worry about the accounting for it.
Extracts in this blog are taken from an article published on Microsoft Dynamics World on 26/10/2016. For further information about how franchisors can benefit from automating the processing of royalties and franchise fees, visit the solution page, or read the managing royalties within franchise accounting blog post: