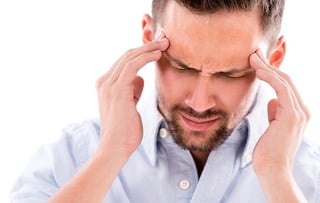 The year-end close is arguably the most stressful and dreaded time for a finance and accounting professional. It is frequently a time of anxiety and exhaustion, often working around the clock to sort out any problems, from unbalanced accounts and journals, data anomalies, to reporting challenges.
The year-end closing headache often stems from outdated accounting practices, which have changed little over the years. These practices involve heavy reliance on spreadsheets and physical files, which are passed back and forth around departments, with lots of preparing, double-checking and multiple signatory stages. Not only is this slow, error prone and cumbersome for staff, but the process lacks transparent reporting capabilities to allow reconciliation preparers, approvers and auditors to easily spot ledger accounts that are unaccounted for and to ensure that all reconciliations are working appropriately. This can leave businesses open to financial risk.
In order to improve the year-end close process, organisations should:
Create a centralised area/system to keep up-to-date spreadsheets, to prevent confusion with different versions of spreadsheets being sent back and forth between departments and authorisers by email.
Digitise account authoriser signatures to prevent paper files being misplaced, as well as taking up valuable workspace.
Create an automated process to auto-reconcile accounts where balances have remained dormant or unchanged.
Have a centralised "checklist" to improve transparency amongst tasks which have been, or are yet to be completed; this will give a clearer picture of where the bottlenecks are and if resources need to be reallocated to ease those bottlenecks.


Finance and accounting teams need an efficient, repeatable and transparent close process through effective use of technology. The right use of technology can free up time for staff so they can focus on strategic activities, rather than transactional activities.
An effective financial close automation solution can provide the visibility and transparency required across the entire close process, improving reporting and assisting with compliance requirements with audit trails and controls. The BlackLine Finance Controls and Automation Suite addresses every component of the financial close process via a secure cloud delivery model. The platform is ERP-agnostic and provides standardised templates, checklists, real-time visibility and auto-certification for reconciliations, enabling organisations to automate up to 99% of the reconciliation process.
If you are looking to improve your close processes for your year-end accounts view our webinar recording on how to add efficiency, control and visibility to the close process through automated solutions, or send us an email if you require further information: