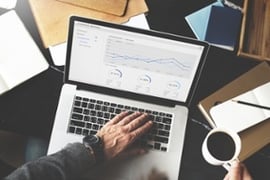 Make no mistake, Infor SunSystems is one of the best finance and business management solutions available on the market today. Having worked with SunSystems for more years than I care to remember, I really am a true advocate for this product.
However, no matter which ERP/finance system you are using and irrespective of the size of the organisation, the start of the month-end close process is often the trigger for a full on race against time to complete the financial close.
Often working long days and late nights, submerged under a deluge of TB's, emails, statements and spreadsheets it can be very difficult for a finance team to confirm, hand on heart, that every aspect has been given the required level of scrutiny and attention it deserves to ensure the quality and accuracy of the close.
Out of date reports, different time-zones, timing issues, spreadsheet formulae errors, combined with stress and tiredness can all contribute to potential errors being made and important anomalies being overlooked during the financial close.
So does it have to be that way, or are there things that can be done to help ease the pain? I believe that there is a solution.
Around 3 years ago, following research into solutions that could help organisations in this area, we partnered with BlackLine, the leader in cloud-based financial close management solutions. Since then we have implemented the BlackLine Financial Close Suite alongside Infor SunSystems and we can confirm that this combination really helps organisations improve and streamline their financial close processes.
To find out how, please contact me directly on +44 (0)203 866 8809, or download this useful whitepaper to find out more about BlackLine, entitled, 'Blueprint for Success: A Guide to Continuous Process Improvement':