Microsoft Dynamics GP 2016 was made generally available on the 1st May 2016. According to Pam Misialek on the Inside Microsoft Dynamics GP Blog, benefits of the new release include, 'a new HTML5 browser with multi-device support for Web Client; key additions to the All in One Doc viewers; ODATA service for Power BI, new service based architecture entities, and 35+ functionality features prioritized by customers'. We outlined some of these new features in more detail in our previous blog post.
One of the most significant changes in Dynamics GP 2016 is the introduction of a HTML5 web browser client. Dynamics GP forms will render as intuitive and easy-to-use HTML5 web pages. Users no longer rely on a Silverlight plugin to use the solution. Dynamics GP 2016 provides increased product accessibility as it will work on any HTML5-supported browser and can run on a tablet or smartphone, regardless of device.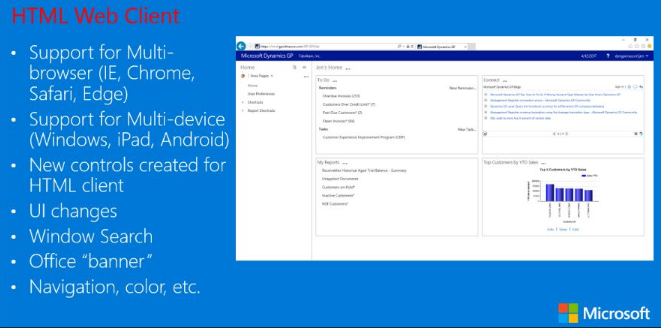 Dynamics GP integrates seamlessly with the Eclipse Royalty and Rights Management System (ERRMS), a complete, out-of-the-box solution for managing royalty and rights. ERRMS for GP 2016 is expected for release shortly. Keep an eye on our blog for updates.
For more information about Dynamics GP 2016 feel free to call us on +1 201 746 6255, send an email, or download the whitepaper for a detailed breakdown of what's new in the latest release: