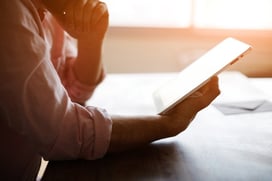 The latest release of Microsoft Dynamics GP is due for release on 1st May 2016. Dynamics GP 2016 will have a new HTML5 web client, which will render Dynamics GP forms as HTML5 web pages. Users will be able to fully use Dynamics GP from any device that supports HTML5 web browsers. The powerful functions in Dynamics GP will be fully accessible from your Android tablet, OSX and Linux and on any browser that supports HTML5.
According to MSDynamicsWorld, Microsoft began revealing details about GP 2016 about six months ago with a roadmap update that planned for a release in the first half of 2016, as well as an "R2" release in the second half: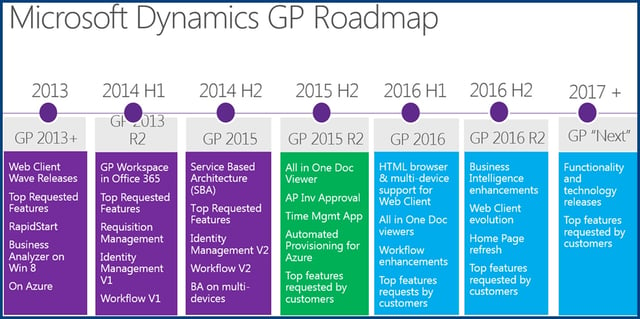 Unlike the existing GP web interface, which runs on Silverlight and was rolled out in phases, the new interface is expected to cover the entire product in its initial rollout.
Dynamics GP Product Manager Pam Misialek made an announcement about GP 2016 earlier this month on the Inside Microsoft Dynamics GP Blog, stating: "This is a powerful release because we believe it is going to transform the way people and businesses interact with and what they expect from their business solutions. First off Dynamics GP includes the new and modern HTML5 client that will work across devices like iPads and Android. It enables users to work when they want, how they want, with the device they want. It enables businesses to have control over how they leverage the cloud. Dynamics GP isn't just pretty, it's smart too. With the new Odata connections for PowerBI, Dynamics GP you can get more than just year to date sales, you can get knowledge to actually run the business instead of monitoring it." Misialek also said that this more mobile-friendly, Power BI-friendly release will include "many features requested by the community and a few new designs our talented people thought up like the All In One document viewer."
For further information on what to expect in GP 2016, please call us on +1 201 746 6255, send an email, or keep an eye out on our blog for further updates. Alternatively, for further information about new features visit the ERP Software blog: