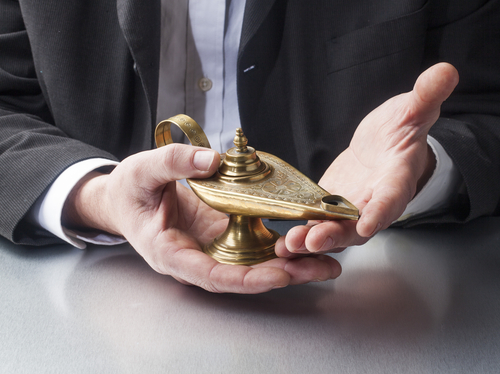 While the Business Process Management (BPM) industry is growing very rapidly as organisations are under increasing pressure to improve operational efficiency and remain competitive, there is still much confusion and inconsistency as to what BPM actually is, which has led to a multitude of misconceptions.
To clarify, BPM is an approach to improving business processes to achieve results consistent with an organisation's strategic goals. See the Association of Business Process Management Professionals (ABPMP) definition for a more detailed description.
There are certain BPM myths that pop up time and time again; here are some of the most frequent ones:
BPM is workflow – In reality, BPM is a holistic approach that covers a full-cycle, including, process monitoring and reporting, process optimisation, modelling, process execution and process simulation. It is not another name for workflow and it is not technology driven – it is process driven, based on an organisation's goals.
BPM is only for complex processes and large businesses - BPM can be used across simple and quick processes, such as credit and document approval, enabling more accurate decisions to be made quickly. Whilst BPM has seen plenty of adoption across large-sized organisations with complex processes, small to midsize companies can also benefit just as much from effectively managing their business processes.
BPM solutions are expensive – BPM software no longer requires large investments in infrastructure, so it is not as expensive as it once was. There is also often flexibility on how BPM tools can be purchased, for example, number of users, rental options etc. Also, in comparison to other software, such as ERP, BPM can be more cost-effective with less risk to the business. Additionally, the strategic processes that are set up when implementing a BPM solution can soon produce a positive ROI, due to process cycle time improvements, process volume improvements, reduced process error rates and faster response times.
BPM means total process standardisation - Organisations may look to achieve complete standardisation of their business processes, but it is not a required outcome of a BPM solution. It is possible to have exceptions to a process. While process standardisation across a business may be attempted, it is difficult to achieve totally.
BPM solutions require programming knowledge – While IT consultants may be required to install a BPM solution, the most effective tools can be used easily by non-technical professionals throughout an organisation. Some BPM solutions, such as the UXC Eclipse Business Process Solution that we provide here at Eclipse, have drag and drop functionality, enabling users to manage workflows themselves.

The above list only touches on some of the most common BPM myths, there are many more that exist. To find out more about BPM please call us on +44 203 866 8800, or register for our upcoming introductory webinar on the UXC Eclipse Business Process Solution: