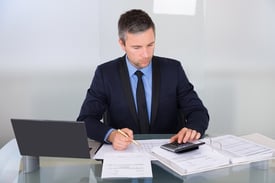 Following on from our recent blog post where we explored the concept of Modern Finance, we now take a look at what Modern Finance means for the Accountant. To recap, Modern Finance is all about automating mundane, repetitive finance and accounting processes and adopting best practices to work more efficiently.
With so much time being spent on data entry (GL and Subledger balances, supporting items, documents and comments), often carried out in spreadsheets, Accountants are left with very little time, if any, to truly analyse and identify anomalies and associated risks that are hidden in the financial statements.
Through adopting Modern Finance technology to implement changes to automate and enhance the control and visibility over mission-critical accounting and finance processes, Accountants can:
Focus on analysis instead of data entry – Accountants can focus on analysing information and creating knowledge from it rather than collecting data. For example, account reconciliation software takes in data from all sources of financial information such as ERP systems, bank files, statements etc. It then compares account balances between these sources and identifies any discrepancies so that they can be investigated by accounting staff. Accountants focus on analysis of discrepancies, rather than carrying out the reconciliation process manually.
Learn more about the company and gain a better understanding of the accounting – through automating time-consuming manual processes, Accountants have more time to spend on helping their CFO with more strategic tasks.
Collaborate with other departments – with Modern Finance, the traditional accounting role has shifted from number crunching to a more collaborative position that requires greater communication. Therefore it makes sense for Accountants to reach out with colleagues in other departments, such as Marketing and IT. Paul McDonald, Senior Executive Director for Robert Half, says, 'Building relationships across departments ensures enhanced collaboration, smoother processes, and greater influence for practitioners.'

A Modern Finance solution, such as the BlackLine Finance Controls & Automation Suite, enables Accountants to wave goodbye to error-prone, spreadsheet-based accounting processees and stay ahead in the current environment.
For further information about adopting a Modern Finance approach and the associated benefits, check out one of the other blog posts in our Modern Finance series. Alternatively, if you would like to see how the BlackLine solution can help your organisation, please contact Gary Waylett on +44 (0)203 866 8800, or check out the BlackLine whitepapers: