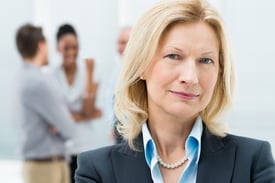 Following on from our recent blog post where we explored the concept of Modern Finance, we now take a look at what Modern Finance means for the CFO. To recap, Modern Finance is all about automating mundane, repetitive finance and accounting processes and adopting best practices to work more efficiently.Due to increasing rules and regulations, the traditional CFO has had to strengthen their skillset and extend their knowledge outside of the finance department to become more strategic and help organisations grow and evolve. In order to succeed with these changes, CFOs need to embrace Modern Finance to help meet their business requirements now and in the future.
Through adopting Modern Finance technology to automate some of the key time-consuming, spreadsheet-based tasks that are so frequently carried out by finance teams, CFOs can benefit from:
An enhanced financial close process – a financial close technology platform can help to ensure that financial close processes are consistent, compliant, efficient and fast. This makes life easier for controllers and accountants who, in turn, have more time to support their CFO with strategic tasks.
Improved financial reporting – CFOs can gain instant visibility into their close processes, so they can make accurate decisions based on real-time information.
Enforced controls to mitigate risk – CFOs need to be trusted advisors when it comes to risk and by having effective controls in place they will be able to identify, assess and respond to ongoing and emerging risks to the organisation. A finance controls platform can help map controls to compliance frameworks and maintain their integrity.

A Modern Finance solution, such as the BlackLine Finance Controls & Automation Suite, can enable CFOs to work harder, smarter and gain digital edge.
For further information about adopting a Modern Finance approach, or if you would like to see how the BlackLine solution can help your organisation, please contact Gary Waylett on +44 (0)203 866 8800, or check out some of the BlackLine whitepapers: