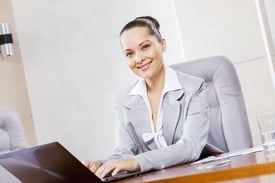 Following on from our recent blog post where we explored the concept of Modern Finance, we now take a look at what Modern Finance means for the Financial Controller. To recap, Modern Finance is all about automating mundane, repetitive finance and accounting processes and adopting best practices to work more efficiently.
The role of the Controller is an ever demanding one, with a myriad of details and processes to oversee to make sure that the finance department runs smoothly. From analysing the books, reporting to management, producing the accounts, audit and overseeing tax issues, Controllers spend much of their time in Excel, trying to ensure management reports (actual v budget v historic) are accurate. At month end, there is often a lot of manual rekeying of data, where they often have to work late. In order to be successful, Controllers must have strong interpersonal and communication skills, be extremely organised, experts at multitasking and have a keen eye for detail.
Through adopting Modern Finance technology to automate some of the time-consuming, spreadsheet-based tasks that are frequently carried out, Controllers can benefit from:
Greater visibility into results – automation can enable Controllers to quickly monitor the status of a process and its associated tasks. Dashboards and advanced reporting capabilities in a Modern Finance platform can provide immediate visibility into completed and outstanding items.
Proactively managing enterprise risk – with effective controls in place, Controllers can identify, assess and respond to ongoing and emerging risks to the organisation.
Ensuring adherence to changing regulations - a finance controls platform can help map controls to compliance frameworks and maintain their integrity.
Improving financial efficiencies globally – by automating finance and accounting processes, Controllers can benefit from increased productivity, optimised workflows, reduction in time to close and enhanced accuracy.

A Modern Finance solution, such as the BlackLine Finance Controls & Automation Suite, can enable Controllers to concentrate on matters that require their special skills. They may still be required to work long hours, but they will be working more productively.
For further information about adopting a Modern Finance approach and the associated benefits, feel free to call Gary Waylett directly on +44 (0)203 866 8800, or download the Ventana whitepaper, 'Making the Controller's Job easier':