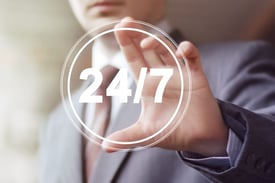 Many organisations rely on legacy finance and accounting processes that only provide a view of the past, producing backward looking, out-of-date results. Such processes go hand-in-hand with rigid finance systems that do not integrate well with other data sources and do not provide accurate visibility into financial data. Check out our previous blog post to find out if your finance and accounting processes are stuck in the Dark Ages.
Relying on legacy accounting processes can be particularly problematic at period-end where processes simply map-out tasks that are required to be carried out after the period end. Transactions created and processed through the period mount up and the large set of unreconciled transactions are a major burden on employee productivity. Such close processes are likely to leave little time to review and can lead to an increased likelihood of errors, exposing the business to fraud and risk.
Today, organisations are under increased pressure to improve the quality, accuracy and efficiency of their processes, including the financial close and associated period-end activities. Staff cannot afford to leave large amounts of work to the end of a close period because of the associated problems this entails.
Our business partner BlackLine refer to the process of embedding automation, control and period-end tasks within day-to-day finance activities as Continuous Accounting. Organisations who take on a Continuous Accounting approach, with modern strategies and cloud technology are well on their way to building a Modern Finance organisation. Modern Finance organisations benefit from real-time reporting, faster analysis and increased operational efficiency.
The BlackLine Finance Controls and Automation platform is the first solution to enable Continuous Accounting across the business. Analysis of data can be carried out continuously, hourly, daily, weekly, monthly etc. Consistent workload can be built into the process to avoid working around the clock at period end. Cloud technology provides secure, controlled and continuous access for staff working in different global locations, across multiple ERPs or simply consolidating manual processes.
For further information, call us on +44 (0)203 866 8800, download the Continuous Accounting brief, or download our BlackLine whitepapers: