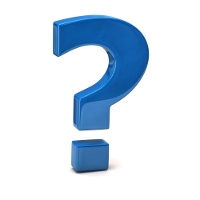 Microsoft Dynamics GP 2015 R2 was released on June 1st 2015, offering key updates and functionality focused on improved ease of use, faster deployment and deeper interoperability with Microsoft Azure.
Gordon Macdonald, on the Microsoft Dynamics Blog, explains how many of the updates include customer-requested features, such as:
An all-in-one document viewer that displays all purchasing documents for a specific vendor on a single form.
SmartList Designer enhancements to simplify the creation of SmartLists and Microsoft Excel reports.
Visual indicators to identify customers that have exceeded their credit limit.

The new release also features:
Additional native workflows to manage Accounts Payable Transactions.
Simplified Microsoft Azure deployment with new scripts and utilities to help Microsoft Dynamics partners automate provisioning of Microsoft Dynamics GP instances on Microsoft Azure.

According to Jason Gumpert's recent blog post, the next big thing in the Dynamics GP World will be the new web client. In the blog, Microsoft's Product Marketing Manager, Pam Misialek, explains how the new web client is currently in development mode and unlike the Silverlight web client, which introduced GP features in stages, the team is planning to release the HTML5 web client as a complete interface. Please refer to the post for further insight.
Here at Eclipse, we have been providing Dynamics GP to our clients in the publishing, merchandizing and media & entertainment industries since 1996. Our royalty and rights management solution, ERRMS, integrates seamlessly with Dynamics GP and enables organizations to streamline processes, eradicate duplication of effort and reduce the costs associated with the day to day management and administration of royalties and rights. ERRMS for GP 2015 is already available and ERRMS for GP 2015 R2 is expected for release on June 15th.
For further information on the GP 2015 R2 release, or to find out more about ERRMS, feel free to call us on +44 203 866 8800, check out the Microsoft Dynamics 2015 R2 'Feature of the Day' blog post series, or: