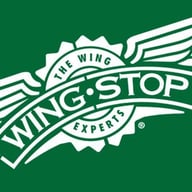 We are delighted to announce that our client, Wingstop Restaurants, an aviation-themed restaurant chain, has successfully rolled out our latest solution, the Eclipse Royalty and Rights Management System for Franchisor Based Accounting (ERRMS-FBA) to over 650 franchises.
ERRMS-FBA is based upon the Microsoft Dynamics GP accounting solution and provides best-in-class royalty management software, services and ongoing support for growing franchisors. The solution enables royalty income from franchisees to be aggregated and processed for recording all of the typical franchise based income categories. Once the calculations are processed, full integration within Dynamics GP allows automatic capturing of the weekly or monthly revenue streams in a totally hands-free process.
ERRMS-FBA is central to Wingstop's objective to streamline the accounting process and scale for exponential growth in the franchise business. Sreedhar Vemireddy, Senior Director, Financial Systems & Business Intelligence at Wingstop explains, 'With ERRMS-FBA, we can effectively manage our entire franchise accounting process, from franchise contracts and their associated calculations through to franchise revenue and data collection and consolidation from multiple locations. The centralized platform enables us to produce accurate and timely financial results. We are extremely satisfied with the solution and the level of service we have received from Eclipse has been excellent''.
For further details on ERRMS-FBA, please call us on +1 201 746 6255, send an email or visit our solution page: