About our Infor Cloud Services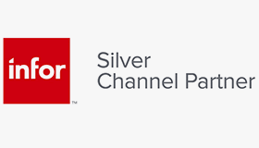 Our end-to-end cloud service includes everything from initial planning to live deployment and ongoing support of your IT platform. The service is suitable for new clients looking for the speed, simplicity and cost-effectiveness of a cloud platform, as well as existing clients looking to switch or upgrade to SunSystems hosted in a cloud environment.
Installing your SunSystems instance in the Eclipse Cloud means you can access your finance system information anywhere, at any time, with only an internet connection and browser required.
Key benefits:
Lower cost of ownership - the overall cost of the software is known in advance, unlike on-premise solutions where costs to deploy, operate, archive, etc. are not always available upfront and unanticipated costs can occur.
No IT maintenance costs – there is no software or hardware to purchase, install or maintain. Eclipse proactively manage the infrastructure, keeping server down-time to an absolute minimum. Multi-site locations do not need Terminal Server or Citrix architectures, but these can optionally be deployed as part of the solution if required.
Higher productivity – work anywhere, at any time with Eclipse Cloud. Reduce time spent on maintaining applications and free up staff time to focus on more strategic activities.
Infrastructure management – Eclipse Cloud provides inclusive database and system backup services, and our advanced offering also includes full system imaging across multiple geographic regions with disaster recovery and support services should they ever be needed in addition to system patch set installation and testing.
Maximum security – benefit from a cloud platform with efficiently maintained systems and secure data storage with regular vulnerability scanning.
If you are considering an alternative to traditional in-house managed SunSystems deployments and would like to discuss available options please get in touch on +44 (0)203 866 8800 or: