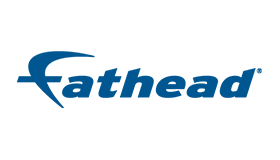 About FatHead
Their product line-up includes, Fathead Tradeables, Fathead Jr., Fathead Skins and Real.Big Fathead - the officially licensed, life-size, hi-def wall graphics of professional athletes, animated super heroes, entertainment figures, team helmets and logos. Fathead have designed merchandize for numerous sporting giants including, the NFL, MLB and the NHL.

A client since 2009, Eclipse provides software and services to manage Fathead's complex product royalties. Eclipse software is essential in managing royalty obligations and satisfying license audits for FatHead.

For more information on how the Eclipse Royalty and Rights Management Solution could help your organization, please contact us on +1 201 746 6255, or register your interest here and we will call you back.