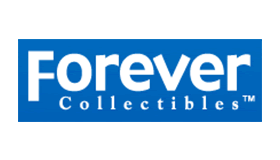 About Forever Collectibles
A client since 2000, Eclipse continues to support and develop solutions to manage the Forever Collectibles complex royalty accounting processes.

"Eclipse developed a comprehensive understanding of the complex royalty issues at Team Beans... We process a high volume of transactions in a very short window, sometimes posting 1,000 sales an hour. The first week we ran the system (Eclipse Rights and Royalty Management), it was apparent that we had made a major improvement in our business. We immediately had visibility to our net sales, with the inclusion of royalty expense on a daily basis. This would have been impossible to achieve under the manual system." Michael Lewes, CEO.

For more information on how the Eclipse Royalty and Rights Management Solution could help your organization, please contact us on +1 201 746 6255, or register your interest here and we will call you back.