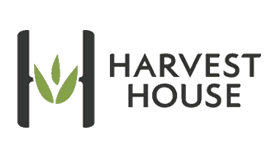 About Harvest House Publishers
A client since 2008, Harvest House recently upgraded to the latest version of the Eclipse Royalty and Rights Management system (ERRMS). The new release was designed to incorporate advanced reserve and cross collateralizations features that are essential to the publishing industry.

"Eclipse is very knowledgeable in the area of Royalty Accounting and their product ERRMS is a backbone of our daily process. We process a high volume of books on a daily basis and our royalty requirements are ever evolving. Eclipse is a strategic partner for our business". Stephanie Osbourne, Director of Information Technology & Order Fulfillment.

For more information on how the Eclipse Royalty and Rights Management Solution could help your organization, please contact us on +1 201 746 6255, or register your interest here and we will call you back.