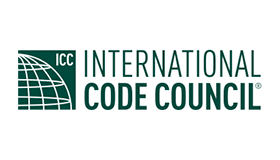 About International Code Council
Most U.S. communities and many global markets choose the International Codes. The International Codes, or I-Codes, published by ICC, provide minimum safeguards for people at home, at school and in the workplace. The I-Codes are a complete set of comprehensive, coordinated building safety and fire prevention codes. Building codes benefit public safety and support the industry's need for one set of codes without regional limitations.

A client since 2014, Eclipse maintains and supports ICC's Royalty and Rights Management System (ERRMS), which integrates seamlessly with Microsoft Dynamics GP.

For information on how Dynamics GP could help your For information on how the Eclipse Royalty and Rights Management Solution could help your organization, please call +1 201 746 6255 or register your interest here.