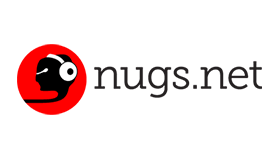 About US Digital Media
Private label websites within the nugs.network include LivePhish.com, LiveMetallica.com, LiveWidespreadPanic.com, LiveDownloads.com, LiveCheese.com, and the free music channel at stash.nugs.net. Moreover, nugs.net offers super distribution through iTunes, Virgin Mobile, Musictoday, and IODA.

Under the guidance of consultant Beth Batchem, nugs.net made the decision to install the Eclipse Royalty and Rights Management System in June 2012. The key driver to the decision was the total integration to dynamics GP. According to Beth,"nugs had already made a strategic decision to invest in the Dynamics platform. The fact that the Eclipse solution was completely integrated to GP was significant to our decision. We can eliminate all of the manual work being done today and meet future growth knowing that this product is always current with the other Microsoft platforms we manage today".

For more information on how the Eclipse Royalty and Rights Management Solution could help your organization, please contact us on +1 201 746 6255, or register your interest here and we will call you back.