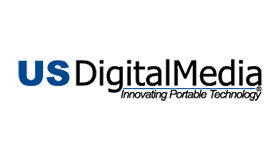 About US Digital Media
Incorporated in 2000, US Digital Media has quickly become a major player in the media duplication and storage industry. Due to their vast network of resources, US Digital Media is able to deliver high quality media products throughout the globe.

For more information on how the Eclipse Royalty and Rights Management Solution could help your organization, please contact us on +1 201 746 6255, or register your interest here and we will call you back.