The Challenges
The education sector is faced with having to cut costs for the foreseeable future. This requires a high level of financial control, as well as strong analytics and flexible reporting. For many colleges and academies, finance systems hamper initiatives to streamline and improve financial control.
Our Education Industry Focus
We understand the education sector's unique accounting requirements. We provide financial and business management solutions to help education establishments deliver ongoing efficiencies and meet complex reporting and tax regulations.
Our Solutions
Companies we have helped
We have worked with a variety of colleges and education establishments over the years, including: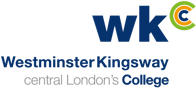 For further information on how we can help your organisation streamline its core accounting and finance processes please get in touch on +44 (0)203 866 8800, or request a callback from Gary, CEO of Eclipse: