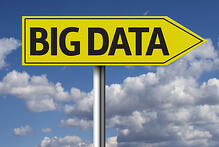 In an era of 'big data' where data volumes are accelerating at such a fast pace (a staggering 2.5 quintillion bytes of data is generated daily, according to a recent IBM report) and with all the new online data sources, organisations face a number of challenges whilst trying to extract and present meaningful information in a timely fashion. These include difficulties with obtaining the desired results from data, difficulties in understanding/making sense of the answers from data and the growing need to look for patterns and relationships in data in order to gain competitive advantage.
With big data on the increase, it will become more and more difficult to process using traditional (reporting) applications. Traditional tools are often unable to keep up with ever growing BI requirements and are unable to deliver real-time data. Organisations now require data capture solutions that can efficiently process large quantities of data, provide easy access to the information required and do so within a reasonable timeframe. They can benefit from a simple solution that can provide valuable, actionable insight from their data in order to make appropriate business decisions.
Used by all sorts of organisations around the world, Sharperlight is a cross-platform business intelligence reporting solution that enables you to get a complete picture of your data in real-time via a dashboard. It provides rapid analysis and drill down capabilities via a simple to use query engine, over single, or multiple systems simultaneously. The technology in Sharperlight is a fundamental shift in how organisations manage their own business intelligence. Departments get the data they need, when they need it and in a format that can be easily distributed without the reliance on reporting specialists. Its ability to report across multiple applications is unique and provides a whole new level of visibility, enabling the discovery of patterns and relationships in data, otherwise obscured by separate applications. It also allows for any negative trends to be rectified in good time.
Sharperlight's standardised, user-focused interfaces work stand-alone, in Excel or on the Web and are extremely easy to use. This makes training very simple and quick, plus you get reusable interfaces and report writing techniques. Once installed, reports can be built and deployed in a very short timeframe. Whilst it is one of many solutions that can handle big data, its simplicity, flexibility and unique functionality sets it apart from the crowd.
For further information, call us on +44 203 866 8800, or download this helpful eBook entitled, '10 Ways Sharperlight Can Transform Your Reporting Process':