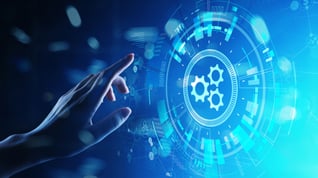 Organisations often face many challenges in their purchase-to-pay (P2P) process. These range from employees making purchases without proper authorisation, purchases being made from unauthorised sources, a lack of purchasing visibility until invoices arrive, costs attributed to the wrong accounts or departments and productivity lost due to excessive time taken to complete P2P tasks.

A comprehensive P2P solution can address such challenges to help organisations integrate, streamline and automate their entire P2P process to achieve greater control and visibility of spend. The whole buying process can be controlled, from initial request through to payment for goods/services received. Organisations can avoid unnecessary purchases, enable staff to access negotiated supplier agreements and contracts, improve financial control and visibility, reduce the risk of supplier non-conformance and non-compliance, have data available for spend analysis, and significantly reduce P2P costs (delivery/PO handling/Accounts Payable).
Organisations can leverage P2P solutions to achieve an optimised P2P process. An optimised P2P process:
Reaches high-levels of first-time purchase ordering – ensures the right goods/services are purchased from the outset in line with an organisation's purchasing guidelines.
Ensures that P2P exceptions are clearly defined and understood – is clear on what the organisation is accepting as an exception. An example is a utility bill, where you can't accurately raise an upfront order as you are unlikely to know exactly what the cost will be, but you can still manage and address that process.
Achieves high levels of 'on-contract' spend - increases the proportion of spend under management and 'on-contract' by providing improved visibility and control of contracts throughout the contract lifecycle, and by ensuring that the organisation consistently utilises them when buying goods and services.
Ensures wider purchasers are clearly directed to the right suppliers and content - helps staff members within all departments with a 'guided buying experience' using technology and automation to guide staff to the right suppliers and the right content.
Achieves a high level of receipting and first-time invoice matching – avoids discrepancies between the invoice, the PO and the goods receipt note (GRN) in order to achieve a successful purchase, delivery and payment of goods/services. Automates the matching process so it matches at both header and product level in order to improve first-time match rates. If the PO and invoice amounts are different, they will still match if there is specific product data common to both.
Has a manageable, optimised number of suppliers and well managed 'tail spend' – ensures supplier files are clean and accurate and cleansed of inactive suppliers. Tail spend typically refers to a relatively small proportion of suppliers accounting for a very large proportion of spend. Tail spends needs to be proactively managed and controlled as according to our business partner Proactis, 'for a typical organisation 5% savings on tail-spend can be equivalent of a 10% increase in net profit'.
Ensures centralised, efficient invoice processing – establishes a centralised or shared service for invoice management. Informs suppliers that they should send all invoices to the organisation's AP function and enforce the policy.
Delivers low transactional costs with high levels of efficiency – through accelerating the overall buying and Accounts Payable process cost per transaction can be lowered and efficiency increased.

If you are looking to optimise your organisation's P2P process while ensuring compliance with all sourcing, authorisation and financial controls, call us on +44 (0)203 866 8800. Alternatively, view our Proactis P2P webinar recording: