A lot is happening in the Infor SunSystems world. Back in 2019 we saw the release of SunSystems v6.4, and the solution becoming a part of the Infor Operating Service (Infor OS) cloud operating platform. We have recently seen the launch of SunSystems Cloud (SunSystems v7) which helps organisations to transform their finance functions, enabling them to innovate faster, embrace digital transformation and simplify growing compliance demands.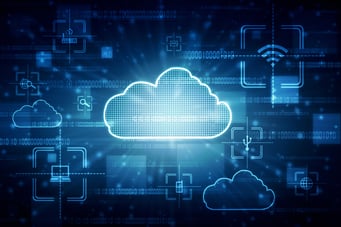 As one of the longest standing Infor SunSystems partners, it is great to see the SunSystems financial management solution go from strength-to-strength. This is the 2nd in a series of blog posts exploring SunSystems Cloud and Infor OS, and we are delighted to share details about this latest chapter in the solution's history. We are here to help organisations who are considering switching to this exciting new platform, which is available now and is more accessible to organisations of all sizes than ever before.

SunSystems Cloud is built on best practice technologies and is powered by Amazon Web Services (AWS). It is completely SaaS-based, which brings a whole multitude of benefits to SunSystems users. SunSystems Cloud builds on the solution's traditional strengths, including great scalability capabilities, sophisticated reporting and budgeting tools, excellent integration options for financial and operational data, in addition to open architecture and compliance strengths. All of this is complemented by a modern, intuitive interface with customisable dashboards, and easy-to-use navigation that requires minimal training.

Whilst many organisations currently have on-premise SunSystems deployments, we do see this changing over time as organisations look to transform digitally and leverage the many benefits that a cloud-based financial management system brings.
Here are five business benefits of SunSystems Cloud:
Simplified costs


The cost model for SunSystems Cloud is far simpler than a traditional on-premise SunSystems deployment. You do not have to consider any hardware and software costs, IT resources, the various environments and dependencies required to update the software, or license or maintenance costs. A subscription to SunSystems Cloud incorporates all of the above aspects, freeing up both capital and operational expenditure to your organisation.

SunSystems Cloud is multi-tenancy, which means it runs on a single instance of the software and its supporting infrastructure, serving multiple customers. You can, however, rest assured that your organisation's data remains completely isolated from others. Multi-tenancy architecture is more cost effective than on-premise solutions as cloud resources are shared.


Time savings
SunSystems Cloud brings significant time savings compared to on-premise solutions, as time-consuming tasks like maintaining existing infrastructure, or refreshing test environments, are no longer your organisation's responsibility and are that of the vendor. Time saved can be spent on more strategic activities, helping your organisation to have a competitive edge.


Faster innovation
SunSystems Cloud is based on cloud-first development with a SaaS model. It is updated automatically every month. This means that your system is always up-to-date with all the latest software updates, features and security patches. Additionally, the platform is continuously updated in line with latest legislation and governance requirements, with automated updates rolled out. As a result, your system keeps pace with the latest industry updates without you having to act.


Greater agility
A well-known strength of SunSystems as a financial management platform is that it enables organisations to scale to meet their changing business requirements. Unlike an on-premise deployment, the SunSystems Cloud software scales to meet the needs of the users in the cloud, with no need for organisations to scale their infrastructure to meet demand. SunSystems Cloud is also available to users 24/7, wherever they may be located, so is highly flexible.


Increased security
Organisations are facing a growing complexity around security. It is getting more difficult to ensure systems are secure and there has been an increase in security threats. SunSystems Cloud reduces this risk as organisations can rely on Infor and associated partners to handle any security risks, so you can have peace of mind that your systems are secure.


A SunSystems Cloud subscription comes complete with all the SunSystems modules, including Infor Query & Analysis. SunSystems Cloud also integrates with Infor Document Management, Infor ION and Infor Federation Services. In future updates, Infor are also looking to integrate SunSystems Cloud with additional applications such as Infor Data Fabric and Data Lake.
We have a specialist team at Eclipse, dedicated to SunSystems Cloud, and we are looking forward to working with new and existing SunSystems clients, helping them to benefit from everything a SunSystems Cloud subscription has to offer.
For further information please call +44 (0)203 866 8800, drop us an email, or download the 'Top reasons to upgrade to Infor SunSystems Cloud' brochure: