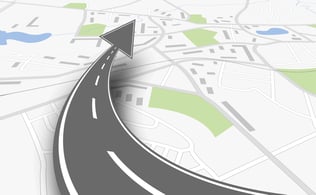 SunSystems v6 is now almost 10 years old and continues to improve with new features and functionality. In the upcoming release of SunSystems v6.4 we can expect a number of updates to the solution, including greater integration with other Infor platforms, improved security as well as functional enhancements.
To recap, it is important to bear in mind that SunSystems is now part of Infor OS. Infor OS stands for Infor Operating Service and serves as a platform for digital transformation. This brings advantages to SunSystems as it integrates with other technologies within the Infor OS platform including, the Infor ION integration platform, the Infor Ming.le social collaboration tool, Infor Document Management and more. There are also plans to integrate further Infor solutions this year, such as Infor Birst, the BI tool.
As unveiled by SunSystems' Product Manager, Tariq Hawa at last year's Infor Financials Customer Day in London, the SunSystems 6.4 release will have the following updates:
Additional procurement enhancements: Includes work delegation, email notifications, invoice work queues and extending approvals through ION Desk for purchase orders and invoices.
Intercompany postings: The ability to generate intercompany company postings across business units. These can be carried out direct through the Ledger entry function. In further phases there will also be the ability to transfer inventory between companies and generate intercompany transactions through sales orders.
64-bit support: This is the first fully 64-bit version of Infor SunSystems and can therefore use more memory which makes the solution more scalable.
Infor API adoption for Infor OS: This includes integration with Coleman AI. This first phase will add chat-based queries for certain tasks. It will also add the ability for customers to create Apps using Mongoose and exposed API's.

Furthermore, Infor Query & Analysis (previously Vision) developments will fall back under the realm of the SunSystems development team.
In general, the Infor platform is also strengthening its security. Infor has a common security model for a number of its solutions. The model includes:
Single sign on
Security settings by users/roles/groups
Auditing and monitoring
Risk & compliance controls
Insights


For further information on SunSystems and the upcoming 6.4 release, which is expected towards the end of 2019 call +44 (0)203 866 8800. Alternatively, watch our SunSystems v.6.3 video for the latest solution overview: