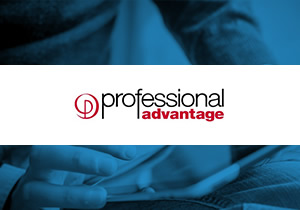 If you are not already aware, our business partner Professional Advantage (PA) has announced the end of life for all versions of B4Bv5 (also known as Banklinks for Business) - effective 1st January 2019.
B4B for Infor SunSystems provides a link between the payables module within SunSystems and your bank for Electronic Funds Transfer (EFT) software or internet banking.
If you are a B4Bv5 user this is what it means for you:
No B4Bv5 enhancement will occur – this policy has been in place since 2014.

No new-format development orders will be accepted after 31st December 2018.

End of support - Help Desk support will be limited to telephone support only. Bug fixes and enhancements will only be done in B4Bv6.

Mandatory (changes to the format made by the bank) bank format change requests will only be accepted up until 31st December 2019.
What action do you need to take?
Eclipse recommends an upgrade to B4Bv6.3 or later, which includes enhanced functionality such as, email remittances, PGP encryption and the ability to use the application in a browser. Please note there is no software charge nor maintenance increase to migrate to v6.3 unless a new bank format is required for development. Both v5 and v6 license keys will be provided on request to allow for parallel operation for up to 6 months. Services to perform the upgrade will be chargeable.
To find out all the changes in B4Bv6.3 download the brochure:
For further information please call us on +44 (0)203 866 8800 or send an email.