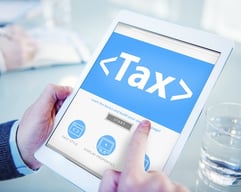 As you are no doubt aware, Making Tax Digital (MTD) is a key part of the government's plans to make it easier for individuals and businesses to ensure their tax is correct. From April 2019 businesses above the VAT threshold will be mandated to keep their records digitally and provide quarterly updates to HMRC for their VAT.
With this in mind, we are here to advise you on the best next steps to take. There are several MTD solutions on the market and some still in development.
Our business partner Professional Advantage (PA) has developed the PAMTD for Infor SunSystems module. PA has a proven track record for developing quality add-ons for SunSystems. This new module is no exception and has been designed specifically for SunSystems clients to meet their Tax Digital needs for VAT. The module is based on their successful BAS Interface developed for the Australian Tax Office and has a proven track record since its launch in 2000.
PAMTD automates the link between Infor SunSystems and HMRC. The solution enables Infor SunSystems to export data to the MTD avoiding the need to re-key data and the risk of errors. It also maintains the link between the data provided to HMRC and the source transactions. The key benefit of PAMTD, over Excel spreadsheets, is that it is fully auditable and eliminates costly errors.
If you are interested in finding out more about PAMTD for Infor SunSystems, including making your tax return easier and fully auditable, please view the webinar recording below.
Alternatively, if you would like to discuss options available to you for MTD then please give us a call on +44 (0)203 866 8800.