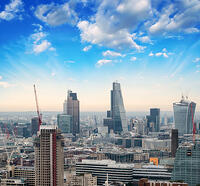 We are pleased to announce that we have set a date for our 2014 client conference. The event will be held on Tuesday 25th February 2014 at DoubleTree by Hilton - Tower of London.
The client conference will be our main event of 2014 with presentations and interactive sessions from both the Eclipse team and our partner organisations.
Whether you are involved in the planning of your organisation's business system strategy, responsible for specific financial management and reporting functions, or are a day to day user of financial accounting, reporting or other business management software, you will find it a very worthwhile use of your time.
We hope you are able to attend.