As a follow-up to Gary's post last week, I wanted to briefly introduce myself as I will be another of the regular contributors to the Eclipse blog. Although I wasn't present at the birth of Eclipse I have now been with the company for over ten years! During this time, I have been fortunate enough to have worked on many complex, challenging and ultimately rewarding projects with our customers in the UK, but mainly overseas, having being based in Europe for a large proportion of my time with the company.

What has struck me, even in this relatively short period of time, is how the nature of our business and that of our customers around the world has evolved partly as a direct result of advances in technology, but also indirectly as a result of the wider forces of globalization. The impact of this has been to make distance less important and to allow information and knowledge to be transmitted at near zero cost. The rise of phenomena such as social networking sites, the convergence of online and offline business models combined with the pressures of the current economic climate, represent a unique set of challenges for organizations seeking to remain innovative and competitive – and that includes Eclipse! Despite this, I believe we find ourselves at a unique point in time and I am truly excited to see what 2012 will bring.
One of our motivations in writing this blog is to share knowledge that will be of value to you, and through my postings here, I hope to explore some of these topics in greater detail, but also offer some practical advice based on the real-world issues we encounter every day. Ultimately a blog is a conversation. We want this to be interactive and we encourage you to post your comments and feedback.
Thanks,
Richard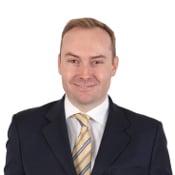 About the Author
Since joining Eclipse in 2001, Richard has worked on and managed many multinational business system implementations for key Eclipse clients around the world. Appointed to the position of Director, Technology and Services in 2011, Richard's primary focus is to work closely with clients to analyse their business requirements, design appropriate solution architectures and implement best practices to ensure client business systems operate at their optimum efficiency.