Why are so many finance departments still reliant on print, photocopy, post and manual filing of paper documents?
At the most basic level, storage of paper based information is both expensive and inefficient. Businesses do not have the space to retain paper documents on site, but once it is archived off-site it is extremely difficult and time consuming to gain access to the information if required.
And it is also a high risk approach. As too many companies have unfortunately discovered, paper records are at risk of flooding, fire, theft or loss in transit to a third party archive, risking compromise of both corporate intellectual property and personal details as well as breach of the Data Protection Act (DPA).
Finance departments should now re-evaluate their processes. The adoption of a document management system can without doubt deliver significant financial savings. The reduction in manual intervention and streamlined authorisation will enable finance to focus attention just on exceptions. This will enable staff overheads to be cut, as well as reducing time spent answering queries, searching for invoices and tracking authorisation across the organisation.
And the integration of document management with financials can also add greater control and improve compliance, whilst also reducing risk – as long as effective off-site backups are in place, organisations are no longer exposed to the danger of off-site storage disaster with the paper archive.
As organisations start to look for new growth opportunities, now is the time for the spotlight to turn to finance, to squeeze greater value from the department through greater efficiencies and far better financial control.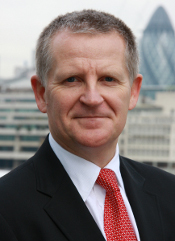 About the Author
Gary Waylett, CEO, was a founding partner of the Eclipse Computing Group in 1987 and was responsible for establishing the business consultancy teams at Eclipse offices in the UK, Europe, US and Japan. Gary currently has overall responsibility for Eclipse operations in Europe and the US.