As Marketing Executive here at Eclipse I thought it would add some value to focus my first post on my growing knowledge of social media, specifically LinkedIn and the benefits this platform can bring to finance professionals, particularly CFOs. In this article I aim to provide insight on how CFOs can get the most out of LinkedIn, the largest online professional network, by joining and participating in discussions on relevant finance related groups. As a marketing focussed person, I am writing this from a marketing perspective, however, I hope this article also provides some useful tips and practical information to all readers.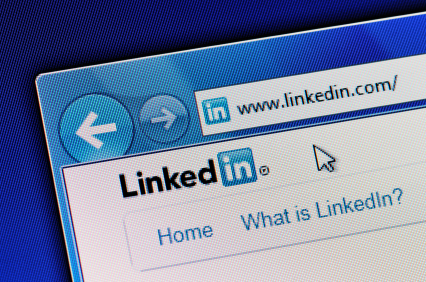 To provide some background information that led me to writing this article, there has been speculation on the relationship between CFOs and LinkedIn, most of it centred on whether or not the social networking site is of any benefit to them. Since it was introduced in 2003 the site has revolutionised the way we network and there is no sign of it disappearing in the foreseeable future. Not only is LinkedIn a great platform for self-promotion, it is also a fantastic tool for business promotion that CFOs can utilise.
Other than the importance of profile completion and number of connections, the CFO can leverage their LinkedIn presence by participating in discussions that are of particular interest. What was once only possible at face to face meetings can now can be done in near real time through specialised groups. Here is a selection of my top 5 financial groups that CFOs should check out:
Chief Financial Officer (CFO) Network
With 106,769 members, the CFO network, established in 2008, is one of the largest financial groups on LinkedIn. Engage with members in this group and benefit from reaching an extremely large audience.
Super CFO
With 3,759 members, Super CFO, also established in 2008, is a leading networking group for finance professionals and features a wide range of finance related discussions.
Smarter Financial Services
Established in 2009 and with 3,035 members, this group discusses some of the major issues facing the banking industry and financial markets and looks to identify the possibilities for progress and innovation.
Finance Club
Also established in 2009, the Finance Club has 257,093 members and aims to help finance professionals grow their industry network and enhance their career. Benefit from connecting with finance professionals from all over the world, learn about finance networking events in major cities and connect with professionals in relevant industry and local subgroups.
Finance Director – for UK FDs and CFOs
With 3,208 members, I selected this group as it is specifically for UK FDs and CFOs and a large percentage of our readers are based here. Established in 2010, the group is facilitated by Financial Director, published in the UK by Incisive Media. Members of the group can connect and collaborate to improve their effectiveness and influence.
I selected the above groups based on the following premises, follower numbers, activity and member demographics. All of the above have high membership numbers, especially the CFO Network. Groups with high membership have a strong community network and tend to be popular due to the high level of activity in terms of regular comments and discussions. Take the CFO Network as an example, the group saw a staggering 136 comments in the first week of August 2012. The members of all these groups are mainly senior finance professionals and CFOs would benefit from receiving updates from discussions in these communities in order to stay on top of and comment on current issues.

The benefits of engaging and even starting your own discussions are substantial, but the main purpose is to:
Build thought leadership
LinkedIn allows you to easily share content, build a loyal following and position yourself as an expert. For example, if a CFO posted an interesting link and then asked for the group members' opinion of it, not only does this increase their social presence, but also improves their reputability. Frequent high activity may lead you to become a 'Top Influencer' of the week and you will appear on the front page of the group, which in turn will give you authority and raise your profile.
Help others
LinkedIn groups provide the opportunity to help others, whether this is offering advice, a solution to a question that has been asked, or putting a member in touch with another contact that could help. Members may come to you for information and you can build online relationships, generate leads and drive traffic back to your site in the process.
Build your personal network
Gain more connections from professionals who engage with you on LinkedIn groups and grow your profile.
Overall, my advice to CFOs would be to join relevant finance groups and start and participate in discussions. This helps to position yourself as an expert in your field, maintain and enhance your professional reputation and appear on the 'cutting edge' of social media interaction. I welcome any comments on your own experiences with LinkedIn groups; have you achieved any of the benefits or value discussed above, is the benefit measurable? I'd be interested to hear your opinions.