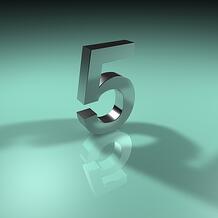 The Eclipse Infor SunSystems User Day 2016 is taking place on Tuesday 6th September at Malmasion, London. Here are five reasons why Infor SunSystems clients would benefit from attending this event:
Experience the new Infor SunSystems, v6.3
James Chisham, Senior Director at Infor, presents the new flagship release of Infor SunSystems, v6.3, designed to improve the way you work. The latest release includes a wealth of features and functionality, including new homepages, customer and supplier web portals,

currency rate types,

and the brand new requisitioning tool.
Attend the launch of Eclipse AuditAssist for Infor SunSystems
We are very excited to launch our new solution at the event, Eclipse AuditAssist for Infor SunSystems. This is an innovative and easy-to-use tool, comprising a set of pre-defined and customisable dashboards and reports, which provide real insight into the quality and consistency of financial data held within Infor SunSystems software.
Learn about Infor BI Q&A 11 (Vision)
Find out how Infor's business intelligence platform, which now includes Infor Q&A, can improve your organisation's business insight.
Find out about the future of Infor SunSystems
James Chisham will provide an in-depth roadmap of Infor SunSystems, including a sneak peak into future releases to help you plan for the future.
Network with the Eclipse team and your peers
Members of the Eclipse team will be at hand on the day to talk and catch-up with you about all things Infor SunSystems and advise how you can get the most out of your software investment. Expand your network by speaking to like-minded Eclipse users.

Register for The Eclipse Infor SunSystems User Day 2016 today to find out about all the latest updates and enhancements to Infor SunSystems and discover new tools which can help maximise your software investment.
We hope you can join us.