I'd like to start my first blog with a brief introduction of myself and my background. My name is Linda Scott and I am the Client Services Manager at Eclipse. I have been with the company for over 5 years since originally joining as Client Support Manager back in 2006. My role as Client Services Manager includes managing the Support Services as well as looking after the Account Management needs of many of our clients, this means that I work very closely with our clients and our Professional Services team on a daily basis.
Prior to joining Eclipse, I was a Senior Support Consultant and previous to that an End User where I worked in a busy sales office for a Construction Company. Having experienced life as an End User I believe that this places me in the perfect position to understand software issues from a client's perspective and not purely from a technical stance. I understand how frustrating it can be when a system issue interferes with my daily work and I also understand the immense relief that comes with reaching someone at the end of the telephone who can alleviate that frustration and resolve the issue.
One of our key aims, at Eclipse, is to work with our clients to increase efficiency, but how can that be applied to the Support Services? A question I've pondered on a lot recently.
Providing not just good, but outstanding, client service is something that I have always felt very passionately about. Exceeding our clients expectations and 'going the extra mile' is one of the things, that I feel, sets Eclipse apart from our competitors and it may sound clichéd, but we really do care about our clients issues.
When a client calls the Eclipse Helpdesk it will usually be because they have an issue with the System that is either slowing them down, increasing their workload or, even worse preventing them from being able to work, all of these things increase stress levels and reduce efficiency (particularly when they happen at month end/year end or when your CEO has asked for that Management Report that has suddenly decided not to print for no apparent reason).
The Eclipse Helpdesk is not about 'Call Centre' mentality, but is about real people helping real clients with real business issues. It is about speedy, efficient resolutions to technical and business related issues - thereby increasing efficiency for our client and ensuring the smooth running of the business.
Taking time to thoroughly understand our clients issues allows Eclipse Support Consultants to build closer relationships with end users and to really understand their business.
At Eclipse we make a special effort to understand our clients business processes, we work together with end users for a faster resolution to their issue, thus ensuring that the system is increasing overall efficiency for the business.
Great client service isn't just about business processes, it is about a partnership and about people working together towards a common goal. With an increasing number of organisations opting for Automated Telephone Answering systems, I am happy to say that this is one area within Eclipse that has not 'progressed' – so if you need help with your Financial system - call us! I promise you won't be asked to "select 1 for Helpdesk Support" you're more likely to reach Josie or Matt and be greeted by "Hi Peter! How's the Year End going?" Whilst some may not agree, I for one think that increases efficiency on all levels!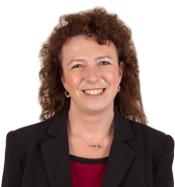 About the Author
Linda has been with Eclipse since 2006. As Client Services Manager, Linda is responsible for and committed to ensuring that all client issues are managed and resolved efficiently to the complete satisfaction of the client.