Five years into the economic crisis and attempts to drive down costs and improve efficiency have hit a brick wall. For many organisations, the lack of information available from their current finance system is making it impossible to identify areas where financial performance can be improved, or where cost savings can be realised.

These organisations are finding themselves in a catch 22 situation: they can't afford to embark upon a lengthy drawn out ERP implementation, yet they cannot make any progress in improving business efficiency due to the lack of information.
Not only is this an unsustainable situation, it is also unjustifiable given the extraordinary shift in technology delivery models in recent years – most notably cloud computing.
Whether or not a business wants to embrace a cloud-based solution is irrelevant; the fundamental issue is that the cloud has changed the time/risk profile associated with new software implementation.
A template approach to implementing on premise ERP solutions leverages best practice and commonality of finance processes to deliver up to 80% of the required functionality from day one. For any company that has experienced the time consuming, resource intensive and business disruptive process of a traditional ERP implementation, the opportunity to move from start to go live within a few weeks is compelling.
Organisations adopting a template approach will witness increased access to the critical business information required to reinvigorate programmes for improving efficiency, reducing cost and mitigating risk - all within in a matter of days and with minimal disruption.
The template model now offers a sustainable fast track route to on premise finance solutions and a suitable return on investment in just half the time of the traditional ERP deployment. The days of the long drawn out ERP implementation are over. Call us on +44 (0)203 866 8800 for further information.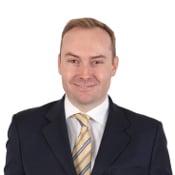 About the Author
Since joining Eclipse in 2001, Richard has worked on and managed many multinational business system implementations for key Eclipse clients around the world. Appointed to the position of Director, Technology and Services in 2011, Richard's primary focus is to work closely with clients to analyse their business requirements, design appropriate solution architectures and implement best practices to ensure client business systems operate at their optimum efficiency.