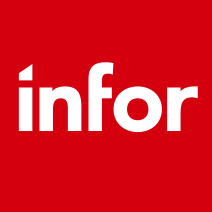 It is important that your financial management solution meets the needs of your organisation. This can be a tough challenge. Requirements can vary among departments and the ability to adjust to change in an evolving business environment is crucial to success. If you are considering changing your finance system it is important to determine the benefits a new solution will deliver.
Infor SunSystems is a powerful and flexible solution that can help accelerate growth while keeping both cost and risk under control. We have over 25 years experience implementing and supporting SunSystems and have drawn a list of 10 business benefits that the solution has to offer:
Fast reporting
Ad hoc or period end reporting can be completed in minutes rather than days or weeks. By integrating all ledger data, SunSystems enables you to close your books faster - lowering costs and improving efficiency in the process.
Sophisticated budgeting, planning and forecasting
SunSystems provides a comprehensive and powerful budgeting, planning and forecasting application that enables users to develop sophisticated financial budgets and plans.
Advanced decision making capabilities
Business decisions can be made quickly through the ability to predict the impact of change in the business conditions via business intelligence solutions and reporting tools.
Data visibility
Real-time financial transaction processing lets you see the immediate impact of any financial posting.
Integrated financial and operational data
Finance and operational data can easily be integrated to provide a consistent and auditable solution for accurate reporting and budgeting across the business.
Reduced errors
Audit trails and sophisticated data reconciliation functionality reduce the likelihood of errors.
Multi-company & multi-currency
SunSystems is built to accommodate multiple languages, so it readily supports business growth. Users can book transactions in any currency and report in any currency.
Compliance
Comply with local statutory, audit, international financial reporting standards with built-in audit trails, alerts and sophisticated data reconciliation.
Open architecture
Integratedsolutions for performance management and business analytics allow the finance function to extend and enhance.
Hosted or on-premise
Ability to connect to SunSystemsvia Windows client, web browser, SharePoint Intranet or through a mobile device.
I hope these benefits are useful.
If you are considering financial management systems, or for more information on SunSystems and the benefits it can bring your organisation: