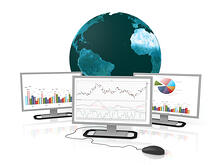 If you are reading this then the chances are you are not entirely happy with your existing Sage accounting system. If this is the case then please read on. If this is not the case, please continue anyway as it may just encourage you to take a step back and consider whether your accounting system is operating efficiently.
Sage may be the most widely used accounting system in the UK, but is it keeping pace with the changing business requirements of your organisation?
Here are 5 key signs that your organisation has outgrown Sage and is ready to move to a more advanced and functionally rich accounting solution:
Limited analytical capabilities - Your system does not have the in-depth transactional analysis capabilities required to enable management or ad-hoc reporting to be produced at the required level of detail. This lack of detailed information makes it difficult for business managers to make informed business decisions.
Excessive use of Excel to produce reports – Basic, inflexible report writing tools with no drill-down/slice and dice functionality means that Excel has become your main reporting tool. This often results in the creation of complex spreadsheets that require data to be manually re-keyed in order to produce the organisation's management reports. This is not only time consuming and inefficient, but the required manual intervention can also potentially result in reporting errors (over typing formulae, keying in incorrect values etc).
Limited multi-currency accounting functionality – Your organisation is expanding/trading internationally and now requires a system that can manage sophisticated multi-currency processing and reporting requirements.
Limited integration/interface capabilities - You have a requirement to upload data from external systems (invoicing, trading, banking systems) however, there is no automated data import capability and these transactions have to be manually posted into Sage. This is time consuming and prone to error.
New releases of the software do not meet requirements - You may have established that an upgrade is required, but latest versions of the software do not feature the functionality to meet your organisation's new business requirements.
If this sounds all too familiar, it would definitely be worth considering your options going forward to ensure that your finance system is able to meet the demands of your organisation.
If you would like to discuss your options with us please get in touch: