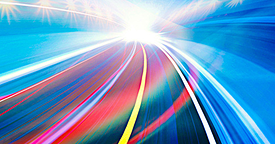 At a recent Infor Partner Executive conference, Infor announced the latest planned innovations and advancements to Infor 10x, including, enriched core SunSystems features. We were also shown the solution roadmap for the fiscal year 2014.
Summarised below are some of the proposed new features for Infor SunSystems, v6.2, due for release towards the end of 2013, naturally features are subject to change by Infor.
Arabic translation


Infor SunSystems already has over 30 language variants and this will extend to the right-to-left Arabic language, which is available on a web client, or a rich client.

New Extended Analysis module


Release of a proposed new module which significantly extends the already extremely flexible analytical coding functionality within SunSystems. This module will allow additional user defined fields to be added to analysis codes e.g. add project manager, project start and end dates to a project code, add employee payroll number, seniority date to an employee code etc.

Enterprise Data Management


This ION-based tool enables you to propagate master data from a head office business unit to subsidiary business units. It can be one installation or multiple installations.

Business Unit Administration


This feature streamlines the management of business units and business unit groups via a new console application.

Q&A Vision v11.0


Q&A Vision (v.11) will include a re-designed user interface, Excel-based alert scheduler and URl access to web service for Datalink.

Cloud SunSystems


This cloud-based version of the solution will have single-tenant architecture, with infrastructure-as-a-service via leading web-service/hosting providers. Additionally, Infor Ming.le™ will have native Web deployment options.

For further information on what's to come, or to speak to a member of the Eclipse team about upgrading your version of SunSystems, whether that be SunSystems 4 or SunSystems 5 to take advantage of the latest capabilities, call us on +44 203 866 8800, or