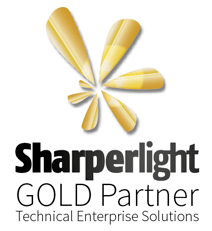 We are proud to become the world's first 'Sharperlight Gold Partner' and 'Technical Enterprise Solutions Partner'. As a long-standing Sharperlight business partner, our motivated and fully trained team are highly experienced in delivering the Sharperlight reporting and business intelligence framework to clients in a variety of industry sectors across the globe. We have a wealth of technical knowledge in helping organisations leverage the Sharperlight platform across the entire enterprise.
We have been partnering with Sharperlight since 2012 to help organisations streamline their financial and reporting processes to achieve real, measurable efficiencies. We specialise in consulting in international environments and the services and solutions we deliver focus on minimising risk, maximising efficiency and providing unprecedented visibility into all aspects of an organisation's business systems.
As a Sharperlight Technical Enterprise Solutions Partner, our expertise lies in the following areas: enterprise reporting, custom datamodel development, integration, customised solution development, data transformation and agile data marts.
This certification reflects our unwavering commitment to the Sharperlight solution, the Sharperlight product team and our passion for helping companies achieve and exceed their reporting and BI goals.
For further information on how we can help your organisation to transform its reporting and business intelligence processes please call +44 (0)203 866 8800, or register for our upcoming simplified reporting webinar on Wednesday 5th June: