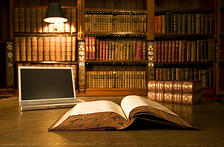 As technology rapidly progresses it is inevitable that companies find themselves in possession of legacy accounting systems (often dormant) with more than a decade's worth of transactional data stored within them. Some of these systems exist as a result of a "technological" upgrade, whilst others are collected as a by-product of an acquisition or merger.
Given that most of these systems will contain accounts which have been closed, audited and there is no longer a requirement for any additional data to be added, they will be quite happily de-commissioned or stored onto an archive system. However, often there is a requirement for organisations to require access to the archived data to run finance reports for historical purposes and this is where problematic issues can arise. So how do these companies go about reporting on their legacy systems?
Many organisations often do one of the following:
If it is an inherited system from an acquisition or merger, they might find themselves having to buy new software licenses and pay for the cost of training their employees on how to use these old systems.
Some may ask their IT departments to commence the laborious task of writing complex scripts to extract the data into Excel spreadsheets only for it to be given to the accounts department so they can siphon through years' worth of data and transactions to take what they require and manually merge it with their current system reports.
Alternatively, external consultants can be brought in to perform an ETL (extract, transition and load) and migrate the data into their new system, however this can often be a costly exercise and might not be feasible for inherited data from a merger/acquisition.
These methods are often incredibly complex, costly and very time consuming not to mention should there be any staff turnover the knowledge of how to extract these reports can be watered down or lost with them and companies can find themselves back at square one again.
So what alternative options are there?
There is actually a very simple and cost effective way of extracting, merging and reporting on current and legacy data by using a tool called "Sharperlight".
Sharperlight gives you access across multiple data sources. With it you can report from multiple business systems within a single report. These can include existing or legacy accounting systems or even other systems, for example an operations system. This is achieved through a DataModel - a dynamic abstraction layer. You can also report from on-premise and SaaS applications at the same time.
Using Sharperlight's Query Builder, the common user interface, you can drill down and drill through to the source data, making it easy to access information. Data is rapidly acquired, then can be shared and discussed. The slice and dice functionality is particularly useful when the auditors visit as you can quickly find the data required. All report details can be followed directly back to the originating system; right down to the individual transaction level.
Sharperlight's ease-of-use enables the lay user to carry out self-service reporting, rather than relying on reporting specialists. This marks a shift in reporting as users can now get the data they need, when they need it and in a format that they require.
Reports can be created in a few minutes in the hands of end users without technical skills; however, IT/specialist report developers can still control and oversee the report delivery if required.
All in all, Sharperlight is an incredibly cost effective, time efficient and user friendly tool.
If you would like any more information on legacy reporting or the Sharperlight reporting tool: