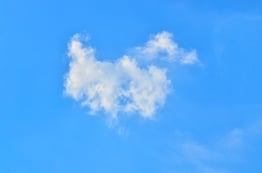 PROACTIS focus on providing buyers with the tools they need to effectively manage ALL of their spend from ALL of their suppliers – not just commodity items that might easily fit an eMarketplace model, or large suppliers with deep pockets and the IT resources required to participate in multiple supplier networks.
The PROACTIS approach delivers the benefits that come from connecting buyers and sellers together in the cloud, while supporting buyer relationships with all types and sizes of suppliers, and supporting all aspects of supplier engagement and management through electronic commerce.
PROACTIS solutions are designed to make it easy for you to build your own "private marketplace" that enables you to:
Easily reach out to and engage with new suppliers you might want to do business with
Quickly on-board and enable qualified suppliers of all types and sizes
Make it easy for your employees to search for, compare, and buy things from all appropriate sources of supply within the controls of your P2P system
Let your suppliers perform self-service maintenance of their company and catalogue information
Perform electronic commerce with all types of suppliers, from high value/low volume, to low value/high volume

The PROACTIS approach to supplier integration and enablement is part of the overall PROACTIS approach to Supplier Engagement. It utilises the cloud-based PROACTIS Supplier Network and related capabilities to integrate the advantages of supplier portals and eMarketplaces with the buyer control and supplier convenience of company-specific supplier portals.
The PROACTIS approach provides the most important capabilities of a supplier portal or eMarketplace, including a central "commerce hub" where:
Suppliers can register and maintain their profile and catalogue information
Buyers can view registered suppliers and invite them to be part of their private marketplace
Suppliers and catalogues can be made easily accessible within the buyer's P2P system
Buyers and suppliers can automate the exchange of electronic order and invoice documents

The difference between the PROACTIS approach and approaches based on a public supplier portal or eMarketplace are:
There is NO CHARGE to suppliers (and therefore no added cost passed on to buyers)
Buyers define and control the details of their supplier relationships without the need for a third party
Specialised public networks or marketplaces can be incorporated as needed
A range of enablement, ordering and invoicing capabilities are provided to support all types and sizes of suppliers in all PO and non-PO spend categories
Convenient employee access to all supplier and catalogue information is provided with a powerful search and compare capability that combines appropriate information from all sources
Supplier account status enquiry capabilities are provided within the same cloud-based destination

Because of this approach:
Buyers can reasonably expect the great majority of their suppliers to participate in their private marketplace via their supplier portal knowing that they are not adding cost for the supplier nor asking suppliers to invest in technical capabilities for which they have no other need
Therefore… buyers gain a consistent, efficient framework for electronic engagement with virtually all of their suppliers.

This blog was originally published on the PROACTIS blog.
For further information, call us on +44 203 866 8800 or register for the upcoming PROACTIS Supplier Network webinar on 21st July: