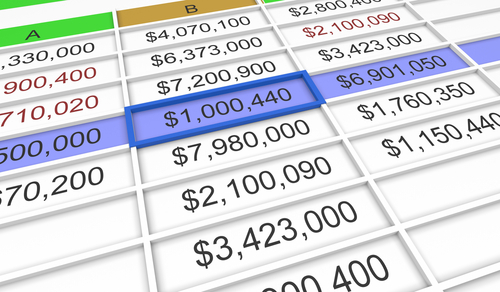 There is no doubt that spreadsheets still hold a central role in management reporting. Microsoft Excel is the common reporting tool used amongst all members of the finance team who extract (or re-key) figures from accounting systems and various other data sources in order to add further analysis, make adjustments and ultimately improve the presentation of reports before distributing the final results to management and the board.
While Excel is a much favoured and familiar reporting tool amongst the majority of finance professionals, it does have its drawbacks, from spreadsheet errors, to no visible audit trail. An analysis of multiple studies in 2013 suggests a staggering 88% of spreadsheet documents contain errors. Considering this is such a high figure, it is surprising that so many accountants still rely solely on Excel to produce their reports.
So is there an alternative to Excel?
Business intelligence (BI) and reporting tools can enable organisations to take their reporting to the next level, beyond the capabilities of Excel spreadsheets. With a BI and reporting tool accountants no longer have to collect/import/re-key data manually from different data sources in order to produce a report, which is hugely time consuming and inefficient.
Excel will always be used for many purposes in the finance team and it is not realistic for anyone to expect that an organisation will stop using one of the most widely used business applications on the planet. However, there are some very sophisticated, cost effective BI and reporting solutions that can be used instead of, or in combination with Excel. Using these tools, users can help ensure the integrity of the numbers presented, enabling full drill back and auditability to source data, whilst at the same time, allowing the individual to work within their "Excel comfort zone". One such tool, is the Sharperlight BI and reporting solution. From the comfort of Excel, users can create a report in excel that is refreshable, using real-time data, from multiple databases. Rob Daw, Principle Consultant at MiPlan Consulting says, 'Because of its (Sharperlight's) Excel presentation layer the end users could keep using the same Excel reports they had for years, but the data behind them was replaced with a single source of the truth.'
Sharperlight enables rapid analysis and drill down with a simple to use query engine, over single, or multiple systems simultaneously. Management reports can be distributed over the web. There are many BI and reporting solutions on the market, but Sharperlight stands out from the crowd with its simplicity, flexibility and enhanced functionality.
For further information on Sharperlight, or to discuss your BI and reporting requirements, feel free to call us on +44 203 866 8800, or check out our eBook, '10 Ways Sharperlight Can Transform Your Reporting Process':